Suzanne has been a part of Dr. Schluckebier's practice since 2006, but a part of his life since they met in 1996 and married in 1998. It will be her friendly voice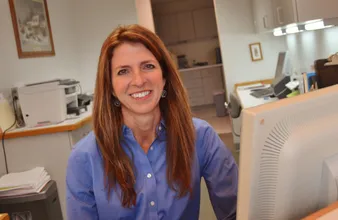 you hear when you call the office. Suzanne graduated from Albion College in 1991 with a Bachelors Degree in Psychology. Her previous work experiences as a project manager for a marketing firm and in the field of mental health have allowed Suzanne to integrate a variety of skills into the practice. From scheduling appointments to answering questions about the details of your treatment plan and many things in between, Suzanne is always eager to help in a caring and professional manor.
When not busy at work, Suzanne and Gary enjoy traveling, outdoor activities and spending time with their two children, Natalie and Nathan.